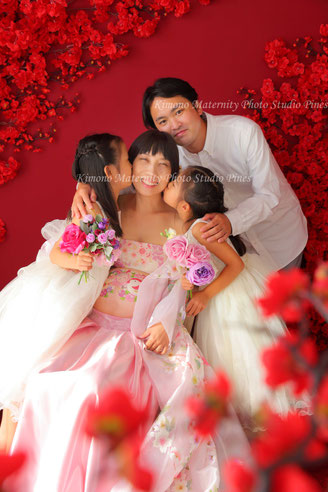 I took this photo with the famous Rembrandt lighting.
Strong contrast with the light from upper left side.
The fairly dress of children, papa's clean white shirts, and mama's smile. Everything is perfect on this photo.
Ai Matsusaka's small photo studio offers you maternity photo sessions and newborn photo sessions as well, both with the Kimono outfits beautifully tailored for pregnant and newborn bodies.
The photo studio is located near Yokohama station. Home visit photo session in and around Tokyo, Saitama, Chiba, Kanagawa is also possible. Being mother herself, and has experience of 10 years as professionals, Ai offers you good care of pregnant ladies and newborn babies.
 Please contact to the website from the bio link.
#bellypainting #maternityphotoshoot #maternityphotographer #maternityphotostudio #tokyo #kanagawa #yokohama #yoksuka #saitama #chiba #homevisit #athomephotoshooting #Japan #wafu #wa 
#Kimonomaternity #Furisodematernity #Furisode #maternity #pregnancy #pregnantphoto #pregnancyphotograohy #maternityphotography #maternity #soontobemom #premom #pregnantinjapan #maternityfamilyphoto