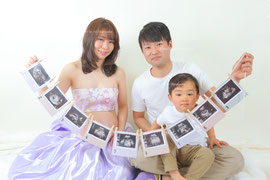 How do you do to reserve your ultrasonography pictures?
One of my clients for maternity photo shooting made up this beautiful photo garland in ONE night before photo session - with her creative and quick skills to make small things.
These days, more and more services about ultrasonography picture are seen in the birth-houses and in hospitals in Japan. Some hospitals even make you a DVD of ultrasonography pictures!
Pregnancy journey isn't always easy. Let's make it enjoyable and pleasant in each step.
Ai Matsusaka's small photo studio offers you maternity photo sessions and newborn photo sessions as well, both with the Kimono outfits beautifully tailored for pregnant and newborn bodies.
Home visit photo session is also possible. Please contact to the website from the bio link.
#bellypainting #maternityphotoshoot #maternityphotographer #maternityphotostudio #tokyo #kanagawa #yokohama #yoksuka #saitama #chiba #homevisit #athomephotoshooting #Japan #wafu #wa

#Kimonomaternity #Furisodematernity #Furisode #maternity #pregnancy #pregnantphoto #pregnancyphotograohy #maternityphotography #maternity #soontobemom #premom#pregnantinjapan #maternityfamilyphoto