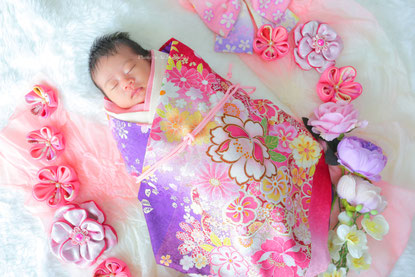 Ai Matsusaka's small photo studio provides maternity and newborn photography with outfits made of Kimono.
Purple is the most popular color for girl baby. This one, purple and pink gradation color with gorgeous flowers is one of it.
Wanna see more of baby outfits? Visit my website from the BIO!
#newbornphotography #newbornphoto #newbornkimono #kimono #kimonoswaddle #kanagawa #yokohama #yoksuka #saitama #chiba #homevisit #athomephotoshooting #Japan #wafu #wa
 #babyphotoshoot #newbornphotoshoot #newbornphotographer #newmom #babyphotographer #babyphoto