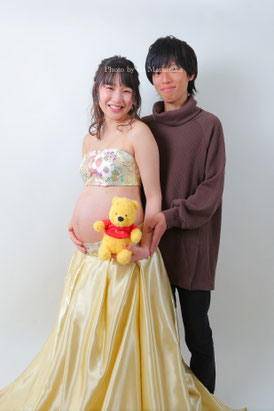 My foreign clients often ask me to borrow Kimono for her family.
I have some for husband, some for little girl.
But I actually think that casual shirts is enough for maternity family photo shoot with my modern Furisode collection. Among this collection, I have Kimono of lighter colors such as pink, champagne gold, light purple, light blue and white. With these bright colors and plain white background, casual shirts of simple color such as white, blue, brown actually look very good.
So don't worry if you don't have Kimono for your children and husband. It always goes well!
#bellypainting #maternityphotoshoot #maternityphotographer #maternityphotostudio #tokyo #kanagawa #yokohama #yoksuka #saitama #chiba #homevisit #athomephotoshooting #Japan #wafu #wa
 #Kimonomaternity #Furisodematernity #Furisode #maternity #pregnancy #pregnantphoto #pregnancyphotograohy #maternityphotography #maternity #soontobemom #premom#pregnantinjapan #maternityfamilyphoto